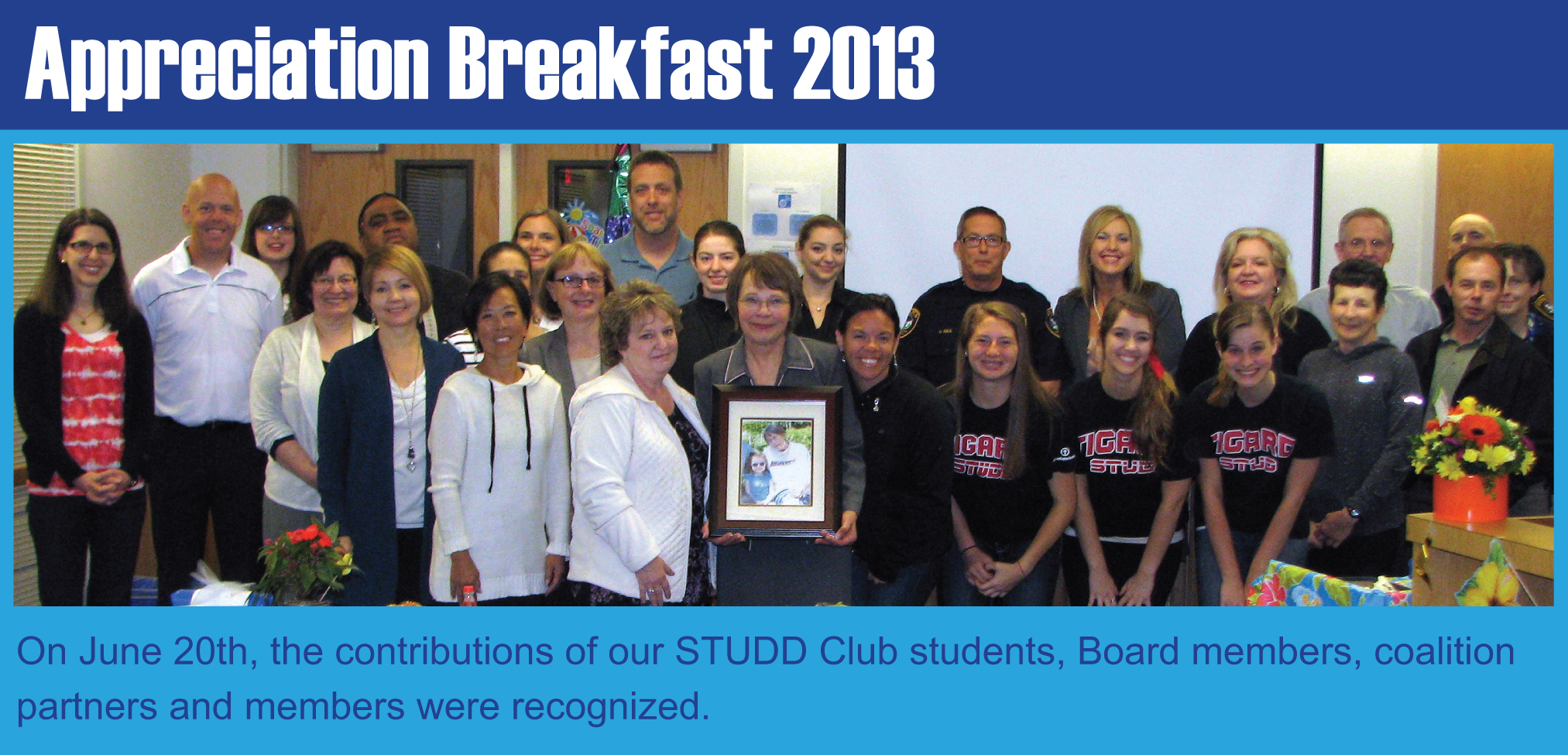 Tigard Turns the Tide: A Community Coalition
Tigard Turns the Tide Coalition has been instrumental in reducing the use of alcohol and drugs by Tigard youth. Partnering with law enforcement, the School District, the City, Washington County, local businesses, organizations and community members, the Coalition has worked to change the attitudes and perceptions surrounding alcohol and drug use, creating a safer, healthier, more supportive community for Tigard youth to live and grow.
Tigard Turns the Tide has been able to make a difference using strategies such as youth and adult education, social norms marketing, advocacy, and increased law enforcement. The Coalition has worked to affect local, State, and Federal policy and has provided many alternative safe activities for young adults and their families over the years.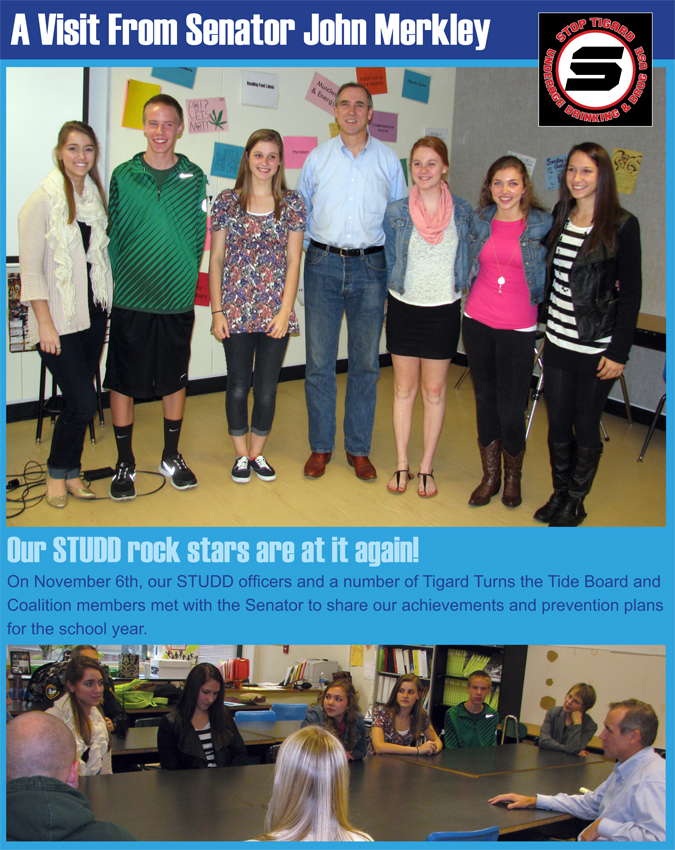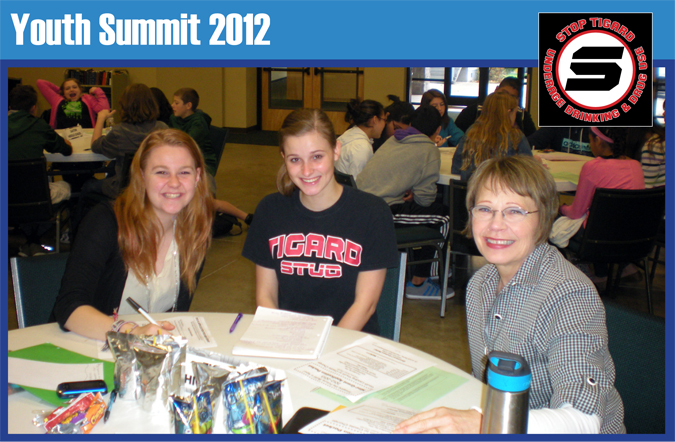 Business and Community Partners. Together with our Coalition members, Tigard Turns the Tide's business and community partners are making the difference.  Their time and resources have enabled the Coalition to do the prevention work that has made such a difference in the lives of our Tigard youth. We couldn't do it without them! And the latest breaking news is that Tigard Turns the Tide just became an official Tigard Area Chamber of Commerce member!!!!! We'll be hosting a Chamber social sometime in the spring. Watch for more info to come!
Our Neighboring Coalitions. These are important partnerships. We support each other's efforts by sharing resources and ideas. We work together on a number of programs and issues throughout the year and are more effective at what we do because of these collaborations.
Prescription Drug Turn-Ins. Tigard Turns the Tide joins the Tigard Police Department in encouraging the community to turn in unwanted prescription and non-prescription drugs for proper disposal at spring and fall Prescription Drug Turn-In events sponsored by the US Office of National Drug Control Policy and the US Drug Enforcement Administration. Removing these meds from our medicine cabinets helps to keep these potentially dangerous drugs out of our kids' hands.
MAC. Tigard Turns the Tide is one of a number of drug and alcohol prevention coalitions in the Portland area who make up MAC (Metro Area Coalitions). Working together, the coalitions are a much more influential force in bringing about change. MAC members meet once a month to work on common efforts such as shaping State and Federal policy and corporate behavior. They also share strategies and successes, make presentations and proposals, discuss how they can play a role in future legislation and political campaigns, and more.
Prom Perfect Campaign. Prom Perfect is in its fifth year. Built on a strong partnership with Washington County's Commission of Children and Families Prevention Division, Oregon Partnership Lines for Life, the Tigard Police Department, and a number of other coalitions in the area (Beaverton Together, Hillsboro Empowers Youth, and Tualatin Together), this campaign will prove again to help Tigard's prom goers have a safe and healthy time by staying alcohol and drug free throughout the prom season.